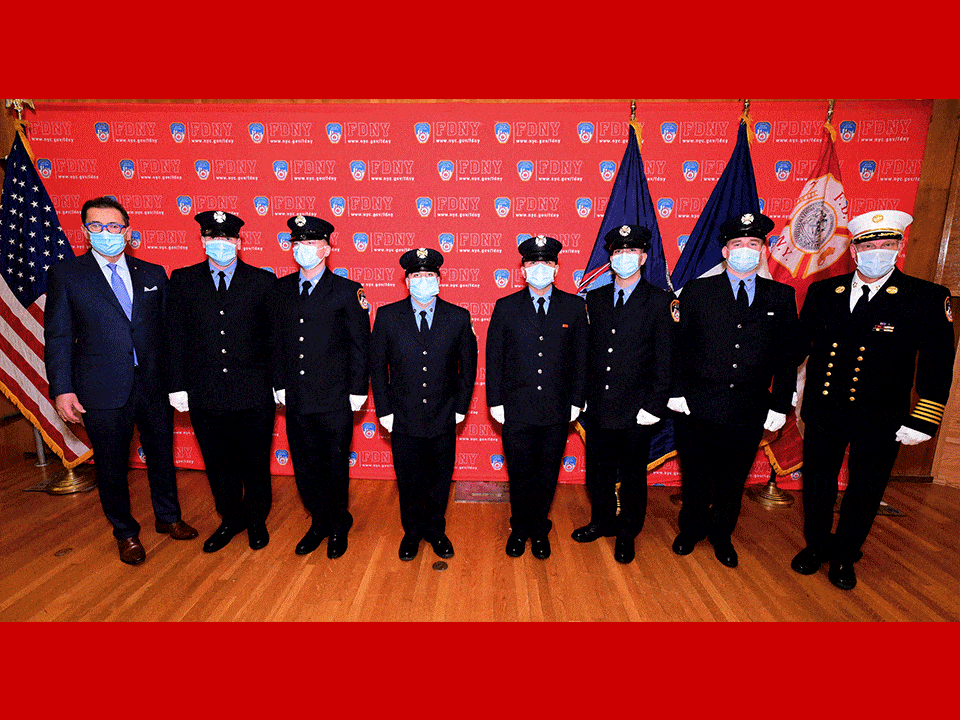 Six Probationary Firefighters Graduate from the Academy
December 22, 2020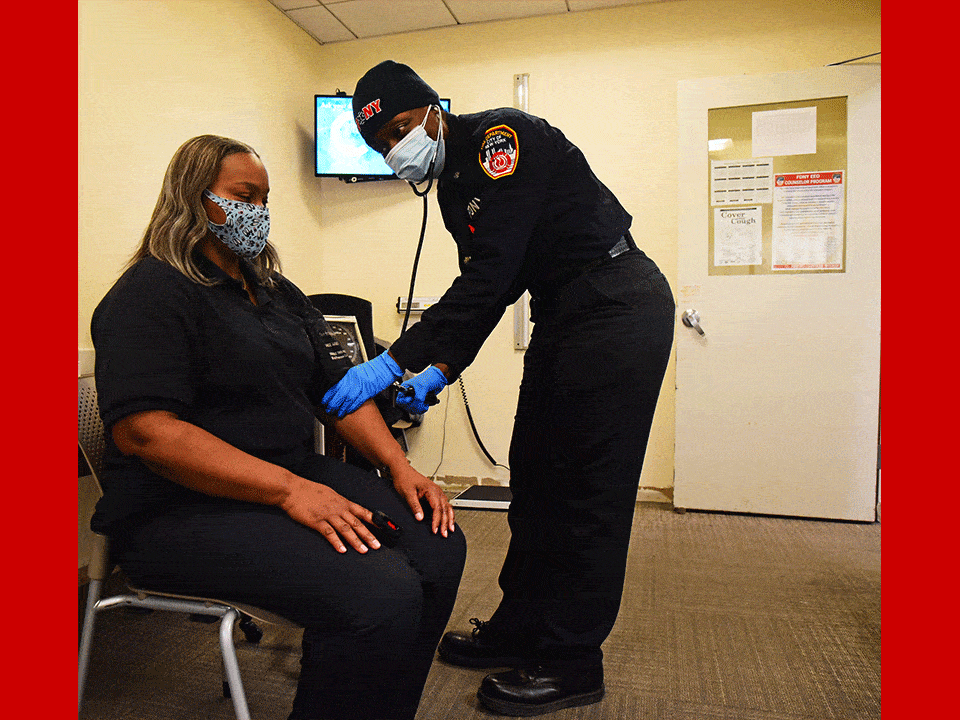 FDNY Members Continue Dr. King's Legacy
January 18, 2021
The FDNY Vulcan Society continued its annual holiday outreach this year by partnering with Santa Claus and community organizations around the five boroughs to help celebrate the important season with families. This year's efforts featured seven events in total, including a Christmas Celebration with the Friends of Public School Harlem, Inc., a Holiday Toy Giveaway at the Brooklyn Museum, a Winter Wonderland Toy Drive with Bed-Stuy Gateway BID and a Holiday Float Parade with the United Women Firefighters, the NYPD 103rd Precinct and the Showing Hearts Foundation.
As part of the special visits, our Firefighters also spent time with the youngsters in attendance to educate them about the many ways they can help the city as a first responder in our Department.
"It's very important for the kids in our city to see that Firefighters are here to help the community and we want them to know that they can join this Department and answer the call to help others as well," said Vulcan Society President Khalid Baylor. "Throughout the year and especially during the holiday season, the members of the Vulcan Society make it a priority to give back to the communities we serve. This year has been a challenging year for so many families in our city because of the COVID-19 pandemic and we're happy that we've been able to partner with these community organizations once again to help bring smiles to kids and families during the holiday season."
View more photos here.