Today, join us below in kicking off Asian Pacific American Heritage Month by meeting three women who are making history in our Department as EMS officers. Learn about Lieutenants Jennifer Millado-Marin, Joy Halpern-Canter and Josephine Kwok.
Lieutenant Jennifer Millado-Marin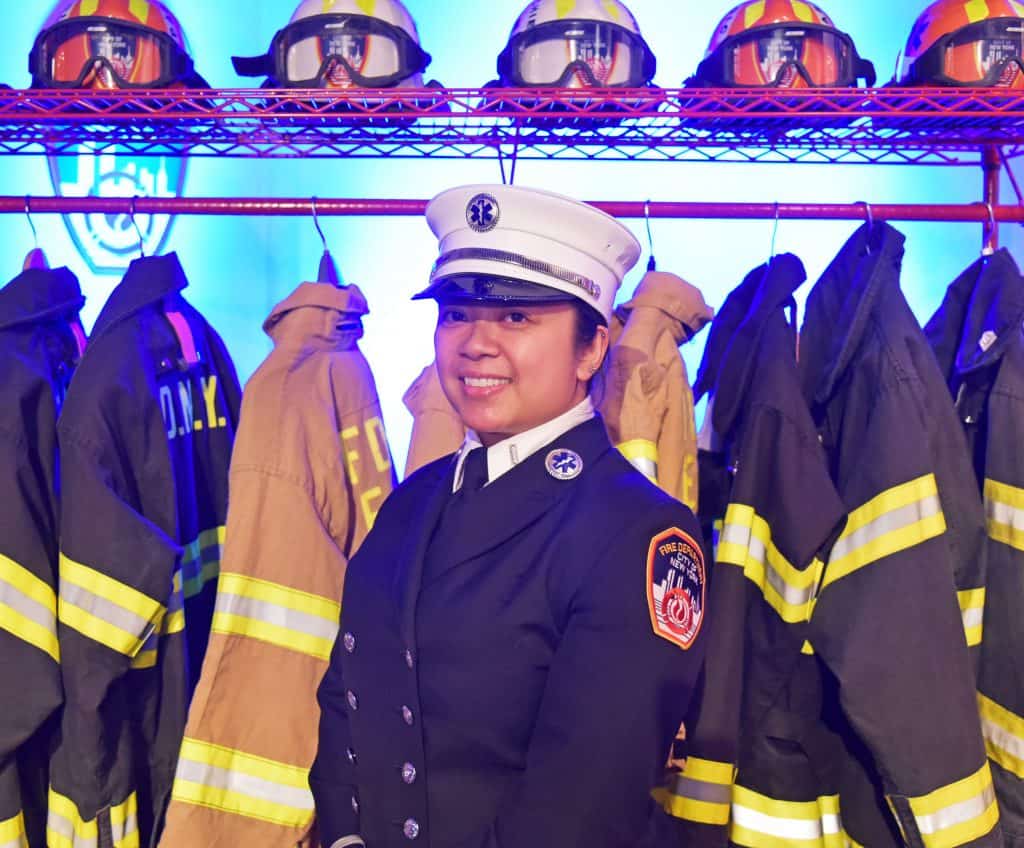 "Over the years, while working in different boroughs and with different people, one thing that's constant is the room for growth in this Department. There are so many opportunities that are available here and they encourage educational growth and assist with that," said Millado-Marin, a 17-year veteran who is Filipino. "As a female Lieutenant, there is a level playing field. You can pretty much go as far as you want. If you are willing to learn, you can advance here. Sometimes we get comfortable in positions we are in, but if you are open to learning more and stepping out of your comfort zone, the sky is the limit."
Lieutenant Joy Halpern-Canter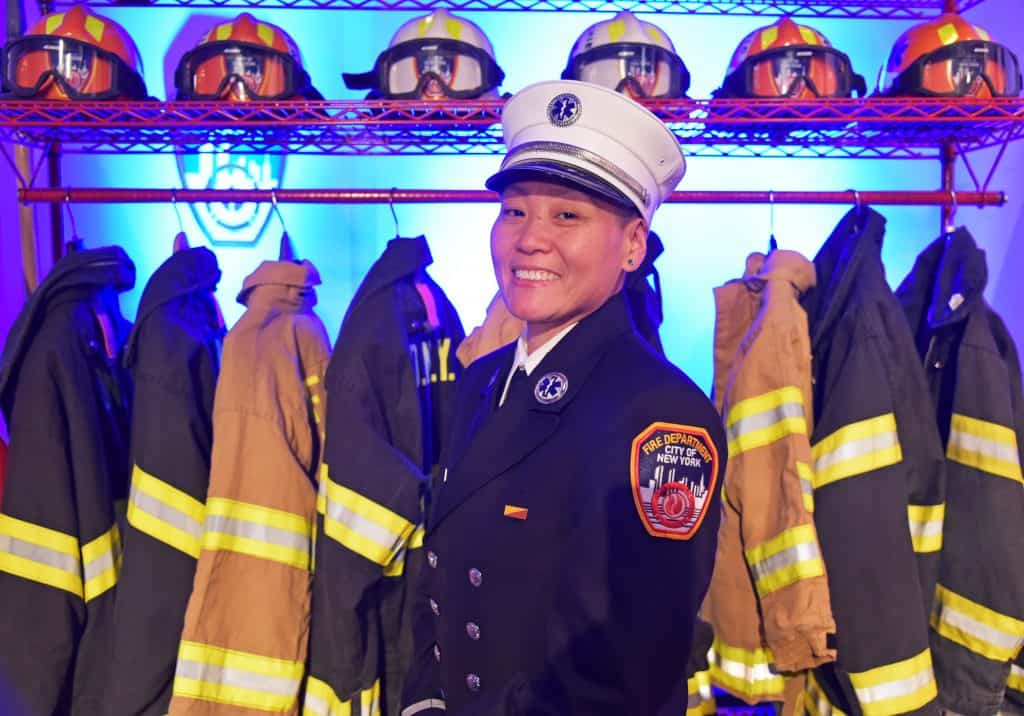 "Promoting to Lieutenant was an opportunity to advance in the Department, as well as learn other positions the FDNY offers. There are so many things that go on behind the scenes that makes the FDNY run smoothly and you gain a lot of experience," said Halpern-Canter, a 15-year FDNY veteran who is Korean. "It's awesome seeing Asian women advancing in positions within the FDNY. If any woman aspires to become an EMT, Paramedic, Lieutenant, or even Chief, just know that climbing the ranks in the FDNY is achievable. Set goals and stay determined and focused on completing those goals. Most of all, always trust and believe in yourself."
Lieutenant Josephine Kwok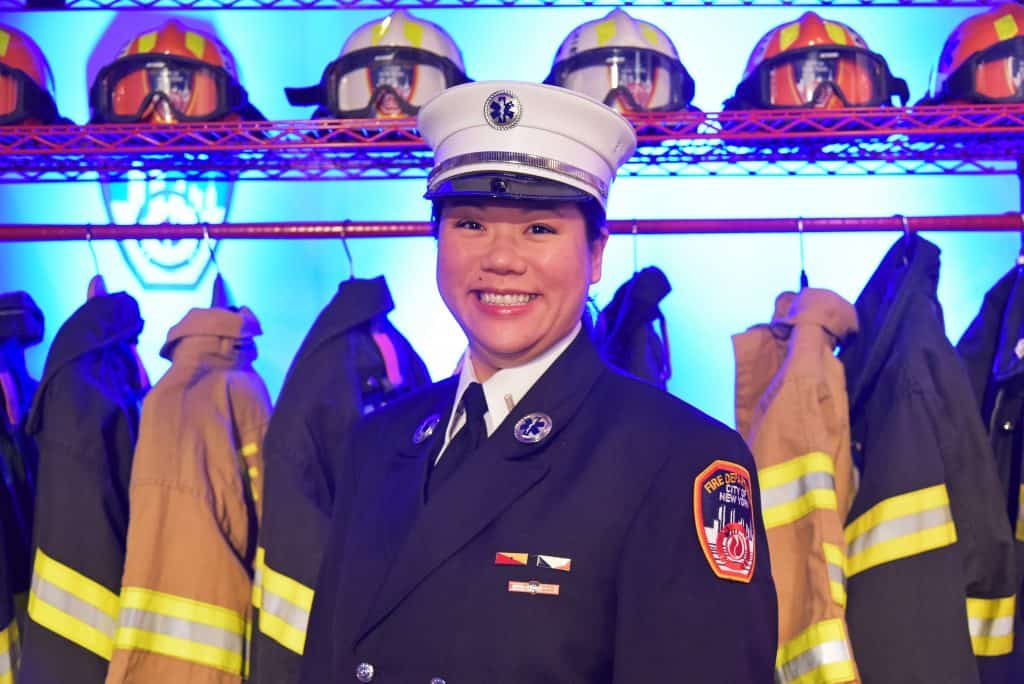 "I remember when I was an EMT, I was responding to a call in an apartment building and when the elevator door opened up, there was a little Asian girl with her mom. When she saw me, her eyes opened wide, and she did a big gasp. She was so surprised to see me in uniform, carrying medical equipment and rendering care. She seemed so excited. I waved to her, and she quickly waved back. This was many years ago, but that's a memory that will stick with me because I remember the excitement in her face. She saw someone who looked like her saving lives and that's important," said Kwok, a 10-year FDNY veteran, who is Chinese. "I am the first in my family to become a Paramedic, let alone a Lieutenant for the FDNY. The fact that I get to help people really brings me joy. This is a male dominated field, but women can do the job just as well. It's a great place to work and an extremely rewarding career. Anyone considering pursing this career should remember that it's okay to try something different and follow your passion."
Like Lieutenants Millado-Marin, Halpern-Canter and Kwok, you can also have a rewarding career in our EMS. The first step is to become a FDNY Emergency Medical Technician or EMS Trainee. Learn about the eligibility requirements for those careers today by clicking here.