We're joining the country during these next four weeks to celebrate Asian Pacific American Heritage Month. In honor of this special time of year where we recognize the important work, achievements and contributions of Asian Americans, the spotlight is on two of our members who are using their skills to help keep residents, employees and visitors in New York City safe.
Meet Paramedic Yan Hao Poon
"Once we get to work and start helping our patients, it becomes like second nature to us. We're all supporting each other and using our training to help our patients. We're still seeing COVID-19 cases when we respond to calls and we're doing our best to help our patients get through this difficult time," said Station 7 Paramedic Yan Hao Poon, who was one of 62 Paramedics who graduated early from the FDNY EMS Academy last month in order to join his fellow EMS members on the front lines in the city's response against COVID-19.
The Paramedics entered the field without a traditional graduation ceremony, and at an unprecedented time, as call volume during the height of the pandemic surged by as much as 50 percent.
"I'm Malaysian and becoming the first person in my family to work here was a proud moment in my life. Working in EMS and having a job serving New Yorkers like this one is a big accomplishment for me. I want to continue to help the city and this Department as much as I can."
Meet Fire Protection Inspector Peter Lantin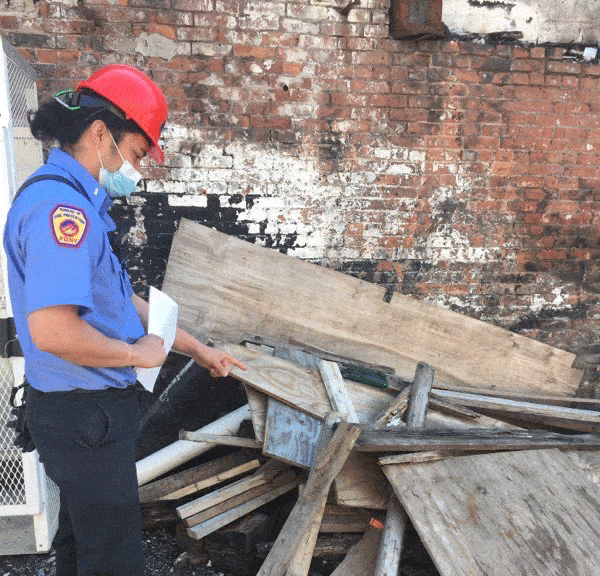 "Working in this career has been great because it's always keeping me aware of life safety in the city and we're using our training in many different ways each day to help the public stay safe," said Associate Fire Protection Inspector Peter Lantin, who works in our Bureau of Fire Prevention's Construction, Demolition and Abatement Unit.
As a member in this specialized area, he visits essential project sites in New York City to help ensure they are in full compliance with safety laws and codes.
"I'm Filipino and I'm the first member in my family to join the FDNY and I'm proud to be giving my time in this way to help others. My dad was a doctor and he always taught me about the importance of doing what I can to help people and I'm glad I can continue to make him proud by working here."