Shout-out to the 11 FDNY Youth members who graduated from the EMS Academy today. This latest group includes alumni of the FDNY Captain Vernon A. Richard High School for Fire and Life Safety, FDNY Exploring Program and FDNY Youth EMS Academy. Join us below today in learning about three of these young achievers.
Probationary EMT Rawlola Blair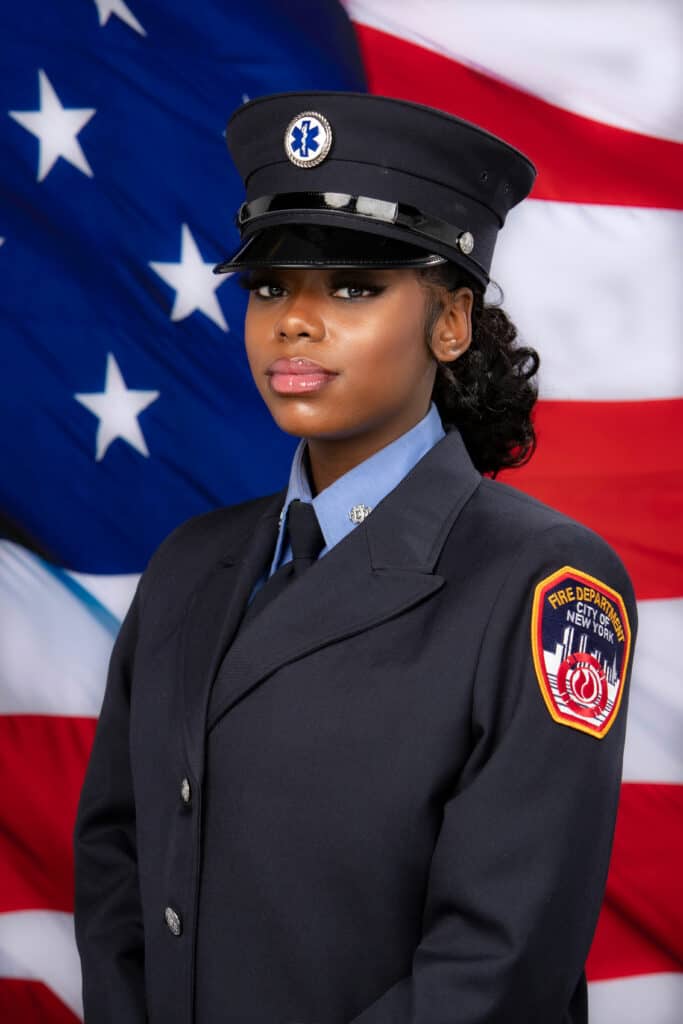 "Watching an ambulance drive by or listening to the sirens in the distance made me realize that in order to understand the medical system as a whole, it starts with EMS and that starts here in the FDNY," said Blair, who serves in the Army National Guard.
Blair, an East Flatbush native, is a FDNY High School Class of 2019 alumna, a former FDNY Explorer and a 2019 Summer Youth EMS Academy (SEMSA) graduate. In that class, she was also one of the Academic Achievers.
"The programs I took part in prepared me for everything the Academy expects from their Probies. From graduating at the top of my Youth EMS class, practicing how to don my PPE as an Explorer, and even learning certain drills and commands used in the EMS Academy, the FDNY Youth programs are truly a gateway to a successful career in this Department. All of the steps that I've taken here have led to this moment and I am grateful for the attachment and love that I have for the FDNY," she added.
Probationary EMT Victoria Bradford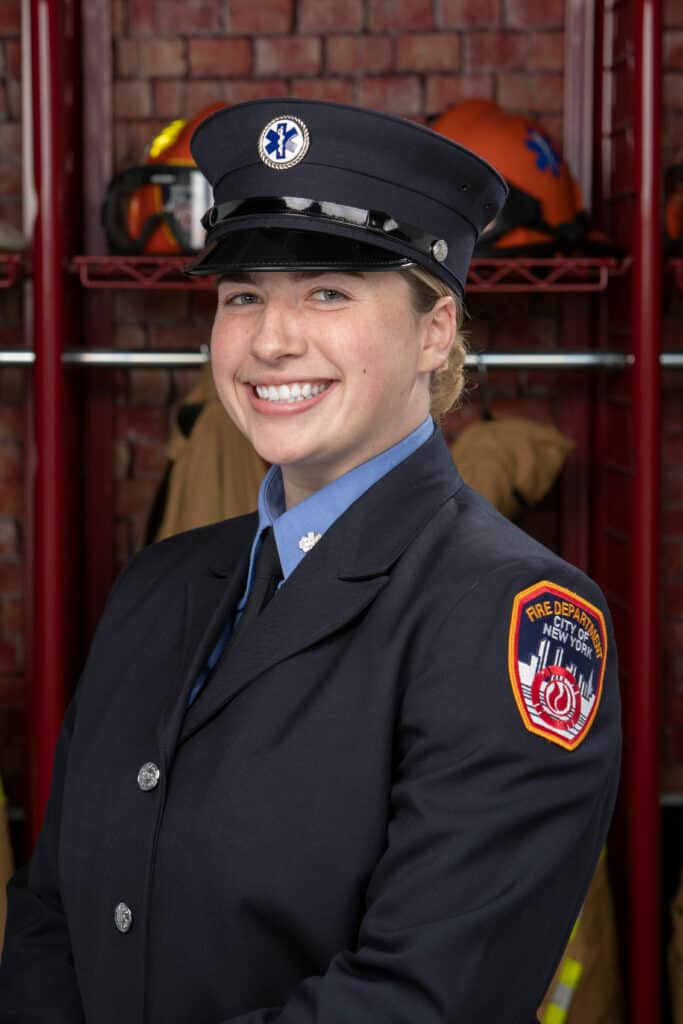 "From the moment I joined this Department, I realized that this is more than just any other job. I have gained a new family and have placed myself in an environment where my knowledge and growth is endless," said Bradford.
The Broad Channel native is also a former FDNY Explorer and a 2020 Summer Youth EMS Academy (SEMSA) graduate.
""During my sophomore year of high school, I was introduced to the Exploring Program and I was immediately enthusiastic about all aspects of the job and the people who were involved. The instructors both at the Academy and Exploring Program worked very hard in providing us with knowledge this job requires and the day-to-day scenarios you can encounter during your career here. Their hard work inspires me to follow in their footsteps by encouraging others in the same way," she added. "During the Academy, no matter how challenging the days seemed, they were always equally rewarding by the end of it. I was elected to be a Squad Leader on Day 1 and with that responsibility, I was able to work together with my classmates to the best of our abilities and form a bond that I will always cherish."
Probationary EMT Iyanla Edwards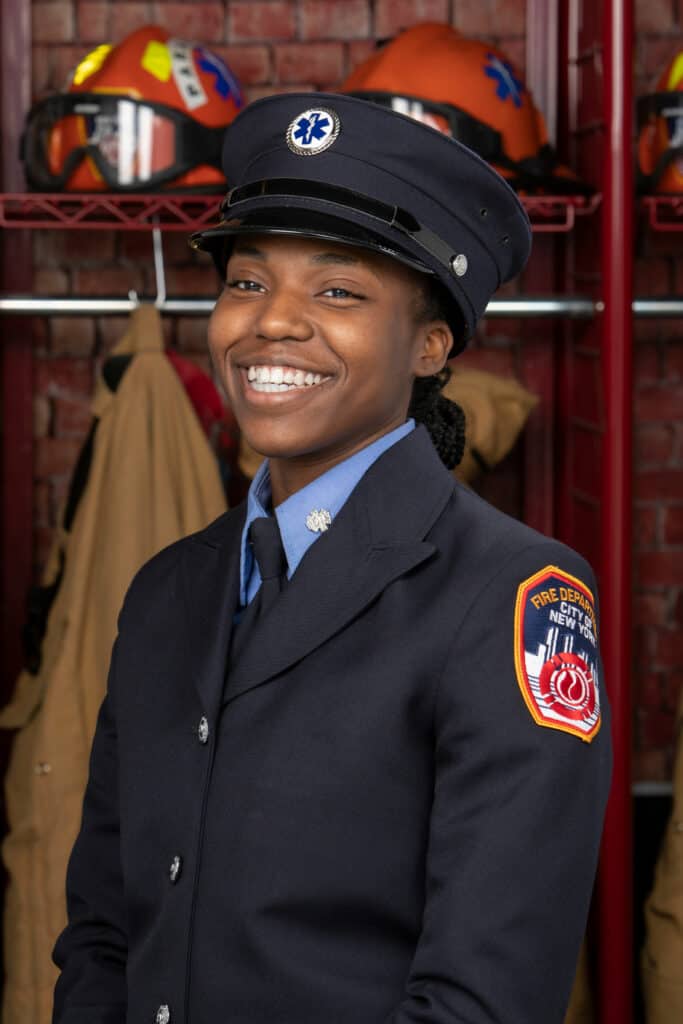 "When I came across the FDNY Captain Vernon A. Richard High School for Fire and Life Safety, I thought to myself, 'No one in my family is in the Fire Department, hopefully I can be the first,'" said Edwards.
The Bronx native is a FDNY High School Class of 2020 alumna and a 2020 Summer Youth EMS Academy (SEMSA) graduate.
"Working as a team in the Academy, whether it is with your squad or with the entire class, is something I looked forward to every day. In the Academy, you learn pretty quickly that no matter if you're working in the classroom or out in the field, teamwork always produces a better, safer outcome for your crew and for your patient," she added. "For anyone who is interested in joining the FDNY the key is to remain active and motivated. The youth programs are a great outlet to not only prepare you for a successful career, but a successful life overall."
View more photos from graduation here. Learn more about our youth programs here.