Vito LaSorsa
Oiler
Bureau of Facilities Management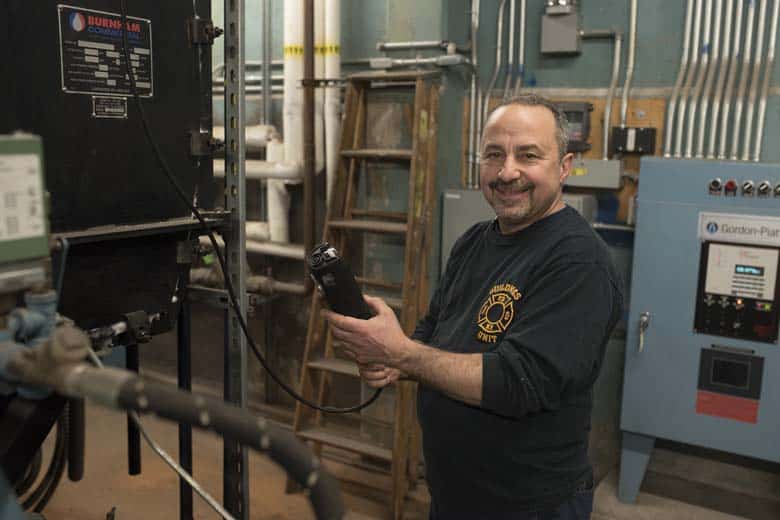 Vito LaSorsa is an Oiler in the Engineering Unit who began working for the FDNY in 1999. LaSorsa's responsibilities include servicing and maintaining heating and cooling equipment, pumps, generators and ventilators in all Fire Department facilities. This role allows him to work on a large variety of equipment as opposed to being stationed in one plant.
LaSorsa started his career at FDNY as a maintenance worker, but his strong work ethic resulted in his current role as an Oiler. From the morning of September 12, 2001 through May 23, 2002, LaSorsa worked at Ground Zero providing emergency power for the site rescue and recovery mission. He was honored to serve the community and realized both how important the Fire Department was to the city and how much it had lost.
Working at FDNY has provided LaSorsa varied project experiences and excellent benefits for his family. LaSorsa is a problem solver who enjoys troubleshooting systems. He likes the access to a large variety of vendors and how the necessary supplies are well-stocked at his agency. He takes great pride in the condition of his truck.