Lieutenant Tracy Lewis
Engine 240
Fire Operations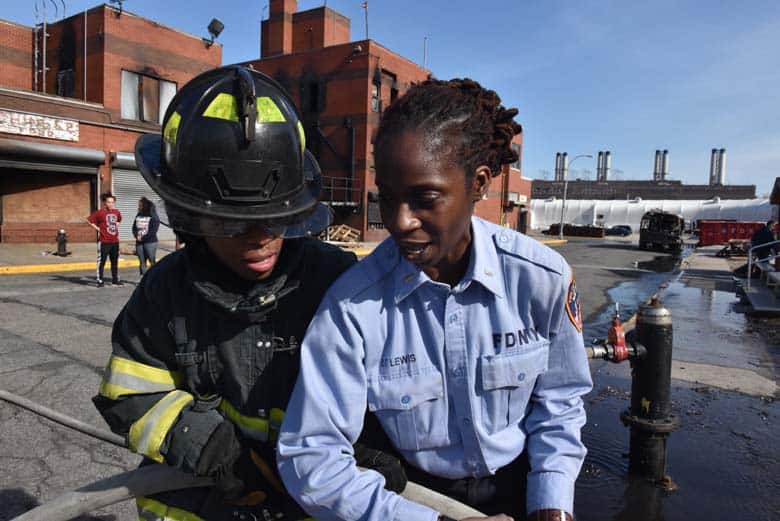 Tracy Lewis is a Lieutenant in Engine 240 at Fire Operations. She has been a firefighter for over 17 years. Her responsibilities are to supervise and enforce orders of the Company Commander – which includes ensuring the safety of members and maintaining and protecting the Fire Department's property in accordance to regulations and policies. Lieutenant Lewis decided to work for the FDNY because she wanted to serve her community.
The most profound moment in her career at FDNY has been 9/11, when she witnessed the most teamwork and sacrifices to respond to emergencies the Department has ever seen.
She is grateful to network with other uniformed women who share her passion for responding to emergencies. Lt. Lewis is also able to collaborate with another other disciplines in the Department. Helping others is one of her best qualities, no matter how small or seemingly insignificant the task may seem.