Deputy Chief Inspector Hengtian Danny Lin
Bureau of Fire Prevention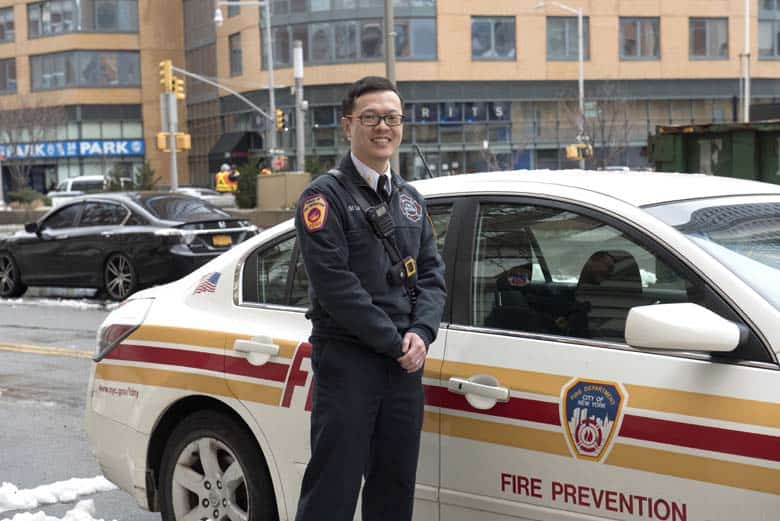 Hengtian Danny Lin is Deputy Chief Inspector in Fire Prevention at the FDNY. He has been with Fire Code Development for over eight years.
"When I reported to Ft. Totten on my first training day, I saw the statue of a firefighter holding the flag standing by the I-Bean Cross in front of the CFR Bldg. As someone who lived in Chinatown during 9/11, I couldn't help but think of the people that worked/were lost at Ground Zero. I have returned to the building many times since then. The statue still reminds me of my first days," said Deputy Chief Lin.
Since then, Lin has attended many 9/11 Memorials and other Department events, which continue to add to both his pride and commitment: part of the greatest Fire Department in the world and one of the most important units.