Captain Gary Miller
Family Assistance Unit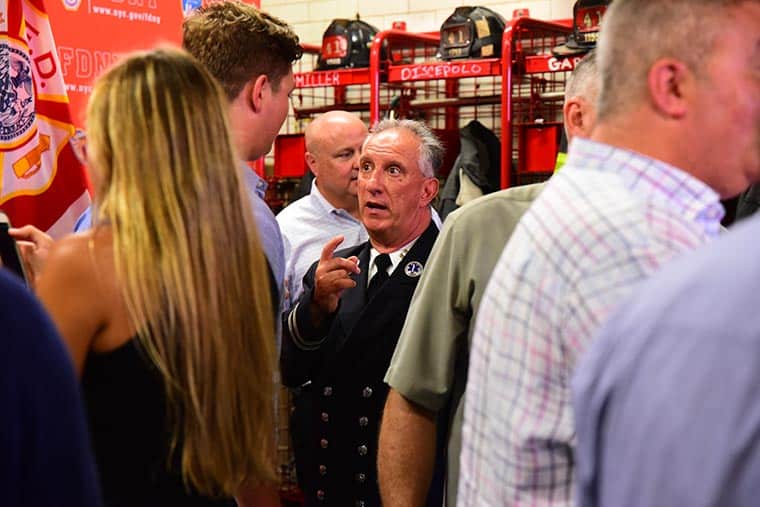 Gary Miller is the EMS Captain at the Family Assistance Unit. He has been at the FDNY for 30 years. His unit takes care of all active FDNY members and their families regarding the members' major illnesses, including post 9/11 World Trade Center related illnesses, as well as funerals. For example, the unit provides transportation (to and from appointments), funeral planning, benefits information, form completion, and hospital visits.
"Before joining the FDNY," Miller says, "I was taking care of my first son and happened to see an ad in the New York Times for LaGuardia Community College, offering to train EMTs for NYC Health and Hospital Corps. So I registered and took the test."
"I decided to work for the Family Assistance Unit when an EMS member and close friend got cancer. I became the liaison between the Department and family. I enjoyed learning about what Family Assistance was doing and wanted to make a contribution, so I'm happy to now be working to support all of the Department's Family Assistance efforts. Before I worked in the Family Assistance Unit, I was a Program Coordinator for FDNY High School for around six years, which gave me the opportunity to work with students from a number of diverse ethnic groups, cultures and backgrounds, assisting them with getting their degrees and other opportunities. Today, I still cherish my memories from FDNY High School."
Captain Miller's best quality is his calm and friendly demeanor and ability to bring a peaceful presence to others while experiencing some of the most difficult experiences of their lives. Because of his work with all communities associated with FDNY, he has unique understanding of religious differences and the multitude of the traditional expressions of compassion and faith that make up FDNY. He has to act efficiently and with patience to formulate an action plan after injuries, death and other tragedies. The reward, however, from easing the pain of those suffering is far greater than its challenge and always provides Miller with genuine comfort and happiness.