Captain Farooq Muhammad
Bureau of Training
EMS Academy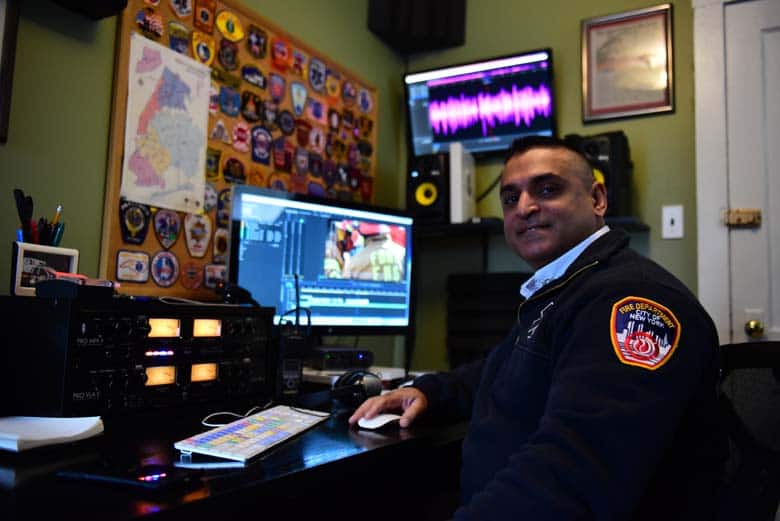 Farooq H. Muhammad is the Captain of Bureau of Training at the EMS Academy. He has been at the FDNY for 21 years. He is the Captain of the EMS Academy Multimedia Unit and content provider for Diamond Plate, Pro EMS and FDNY Pro. He also serves as a FDNY podcast anchor and assists in developing training material for the Department in the form of multimedia and other special projects.
He became interested in EMS after witnessing his young relative get struck by a car. He was a teenager at the time who felt helpless. Captain Muhammad saw EMTs caring for the patient and became curious about their role. A few short years later, his friend decided he wanted to train to be an EMT and Captain Muhammad decided it was a perfect time for him to receive the training too. Captain Muhammad's first memory of working for the FDNY on the field involved a call to help people involved in a car accident. There were two patients on the scene with severe traumatic injuries. There were no other units available to assist and Captain Muhammad was alone treating both patients while his partner drove to the trauma center. He remembers feeling overwhelmed, but remained in control and adhered to his training. That particular call made him feel confident that he was made to be a part of the EMS field.
Captain Muhammad is a 9/11 WTC attack survivor. He was working there when the towers collapsed and was consumed by the debris and dust cloud. Like many members of the Department, 9/11 was a life changing event in several ways. For example, he learned how to deal with adversity and challenges that could appear insurmountable to most. "The challenges that we face at FDNY are what defines our inner core, values that are instilled in us both on and off the job." He learned to be more humble, creative and resourceful but equally respectful, dependable and dedicated. The most challenging part about his job regardless of what role he plays is to "always be better than the previous day"—and that involves constantly learning and mastering new skills.
"My experience with FDNY EMS has been amazing. I got to witness first-hand how compassionate people can be when they are tasked with caring for another human being. Regardless of where we all came from and what our backgrounds are, the one thing that brings us together is the desire to serve everyone to the best of our ability."