FIREFIGHTER STEPHANIE KUBICEK
Engine 54
Fire Operations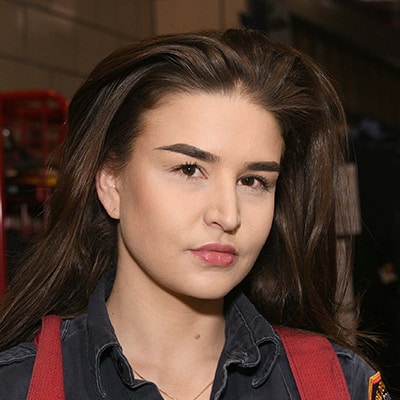 Firefighter Stephanie Kubicek fell in love with being a firefighter while working in EMS. She was inspired by Firefighter Brenda Bergman and others who demonstrated that as a woman she could do the job. She has been fortunate to meet many people from EMS who have helped her through her experiences at FDNY. She believes it is important to trust people in this line of work because your life depends on it. Firefighter Kubicek recalls a run in which the fire was coming from the basement of the building. She felt nervous at first, but the trust she had in her Lieutenant and other team members helped relieve her anxiety. She says, "You may be in a situation where you need to depend on someone. If someone is in trouble, firefighters need to have the confidence that other firefighters will get them out of a bad situation. The trust I have in those I work with allows me to be fearless." Trust is a vital tenet for being a Firefighter.
When she was a Probationary Firefighter, her mentor taught her how to push forward and be resilient. She learned the importance of thinking about different ways to attack a problem and learning from our mistakes. She motivates others by instilling positivity with her team members.