Weirong (Jason) Lin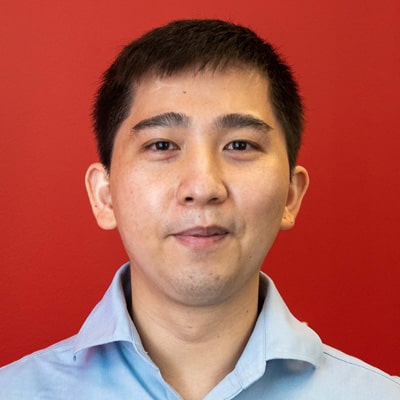 1. What is your name, title and number of years at FDNY? Where are you currently assigned, and what are your work-related responsibilities?
My name is Weirong Lin, and I'm a mobile developer. I have been with the Department for 4 years, and I'm assigned to the Bureau of Technology Development and Systems (BTDS). Some of my responsibilities have included developing mobile and web applications to support EMS and fire personnel with handling their day-to-day tasks. To date, I've worked on the Patient Tracking System application [used by EMS to enter patient information], our Creation Report System [used by candidates who are in the process of joining FDNY] and FDOC [which is used by our leadership to keep up with fire activity reports]. It makes me happy that Department members use applications that I have developed to do their life-saving work.
2. What called you to a life of public service at FDNY?
Before joining the FDNY, I used to work at WebMD. I wanted to create applications that help people in public safety situations, so I decided to join FDNY to help strive toward that goal.
3. Can you share one of your most memorable moments while working at FDNY?
Most of my memorable moments are connected to the applications that I've created. I get super excited whenever one that I've worked on goes live. It's meaningful to create something that helps our team do their job more efficiently.
4. What does "We Are FDNY" mean to you?
To me, "We Are FDNY" represents a sense of pride and honor. Being a member of the FDNY feels like being a part of a family.
5. What is your superpower (best quality or skill)s?
My superpower is programming and holding technical knowledge. It's a language of its own, with its own methods of expression.
6. How does your role support the public safety mission of the FDNY?
My role is to develop increasingly efficient and helpful mobile apps for our firefighters and EMS personnel. It's important for them to perform tasks quickly and in the best way possible, while also prioritizing safety and critical execution. I'm in a constant state of appraisal, as our team uses these in the field and I seek to make my apps better.