Danilo Tuyuc
Machinist
Fleet Services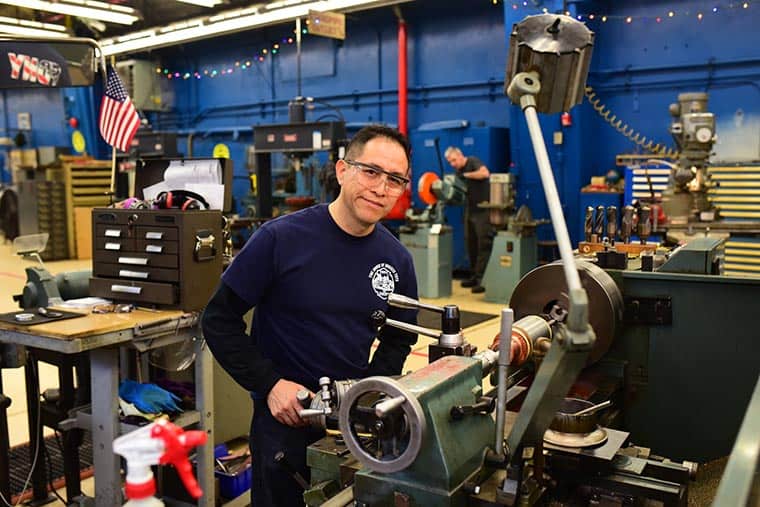 Danilo Tuyuc is a Machinist who has been with the FDNY for two years. He identifies as a proud Maya Kaqchikel, an indigenous population of central Guatemala. As a Machinist, Tuyuc's responsibilities include fabricating, repairing, modifying parts and tools to improve efficiency in mechanics' jobs.
Tuyuc's interest in the Fire Department was sparked through a FDNY online job posting. He believed he had something significant to offer to the community. In his role, Tuyuc has proven to successfully provide solutions through his ingenuity. At the start of his career at FDNY, he was called to repair a Medical Emergency Vehicle bus. The coupling needed to join the generator with the engine was unavailable. Tuyuc designed and executed the piece and got the vehicle back into service, further showing that he could accomplish anything. He credits his patience—his best quality—for giving him the ability to stay calm during seemingly overwhelmingly large challenges.
Tuyuc has developed a deeper sense of pride in belonging to the FDNY. He appreciates the atmosphere, his wonderful colleagues and the countless individuals he encounters on the job. Through each contribution on the completion of a project, he is satisfied knowing that he has made our community safer.