Vanessa Feeley
Auto Mechanic
Fleet Services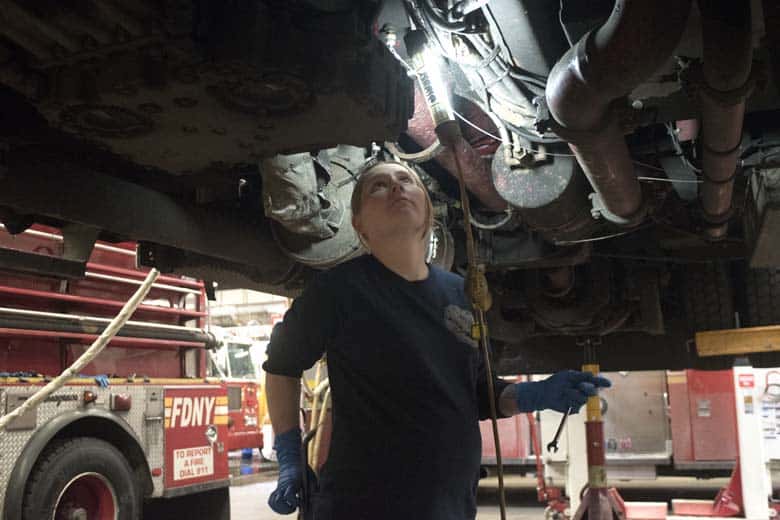 One does not expect to see a woman fixing a huge truck, but Vanessa Feeley has maintained vehicles, repaired air leaks, checked engine lights and made sure the FDNY's emergency services vehicle were in top shape for almost five years as an auto mechanic with Fleet Services.
Feeley's first memory of FDNY is its ambulance shop—because of its large-scale attention to the detail of ambulance repairs. "Trucks are always seen on the road, but no one can imagine what it takes to keep them running. It takes a diverse group of people to perform all of the tasks necessary to keep a large fleet running with so many different types of vehicles."
Feeley's ability to adapt and willingness to learn are her strongest qualities. Working for the FDNY taught her a lot about the automotive industry and herself in such a unique environment it is hard to duplicate anywhere else.
"I've learned more than I could ever imagine. The special equipment and systems and swift technological changes are both challenging and exciting," Feeley says. She is grateful for a job that is multifaceted and continues to provide opportunities for growth and development.