LIEUTENANT DAVID OBIESIE
Battalion 20
Fire Operations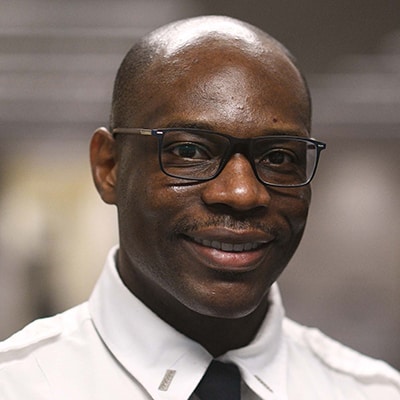 Lieutenant David Obiesie works in Battalion 20 in the Bronx. He was inspired to join the FDNY to have a positive impact on his community and is rewarded by the appreciation of his community and his coworkers for his work.
Lt. Obiesie served as a Diversity Advocate from 2016 to 2018 with the Office of Diversity and Inclusion and was able to help a lot of people who ultimately joined the Department.
Lt. Obiesie defines trust as having complete confidence that someone has your well-being and the well-being of the entire team in mind and will do everything to support everyone's best interest. "I believe that everyone at FDNY supports each other," he says. "I received a great deal of support from the time I was at the Fire Academy as a Probationary Firefighter throughout my time at the FDNY. Every person that I met in the Department was part of that support."