Division Chief Michael Fields
EMS Division Commander 2
EMS Operations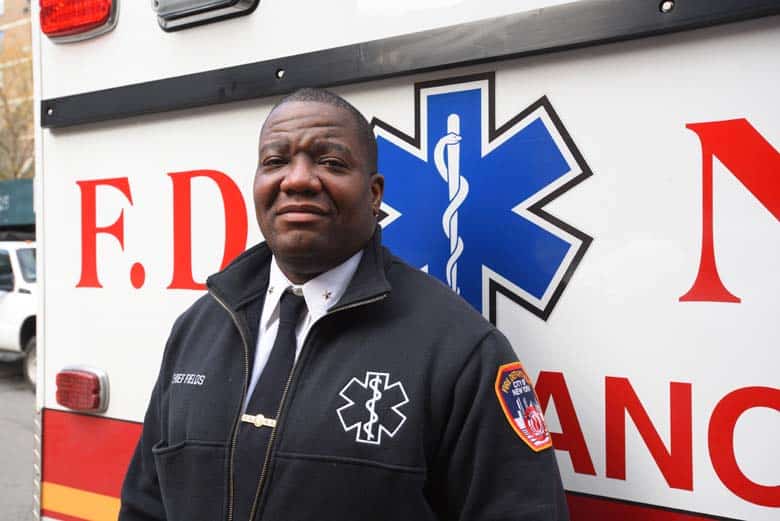 Division Chief Michael Fields' need for excitement, adrenaline and service —beyond the confines of an office—attracted him to becoming a Paramedic. Now, after 23 years, he is EMS Division Commander 2, responsible for keeping track of all medical resources and managing others at EMS for the Bronx Borough Division. Growing up, Fields saw EMS as the "good guys," who had saved the lives of several of his friends.
Chief Fields says that all of his memories about the FDNY are positive.
One of the most profound events that Chief Fields experienced is working at FDNY during 9/11 as an EMS Chief. He recalls 17 critical patients: five pronounced dead and 12 who passed away at the hospital. He recalls trying to save the lives of three children who were passed out. Despite the dire circumstances, Fields knows that the training provided by FDNY is the best in the world, which helped restore rather than contribute to the tragedies faced during 9/11.
"One of the benefits of working at FDNY is its extended family culture, which helped teach me loyalty, diplomacy and empathy." The job is not without its challenges when it comes to managing difficult people, Chief Fields says. "Some members may be just as stubborn me." But the "most important lesson I've learned is that when there is an emergency, everyone comes together and that's how we get the job done."