Lisa Marie Fitzsimmons
Plumber
Bureau of Facilities Management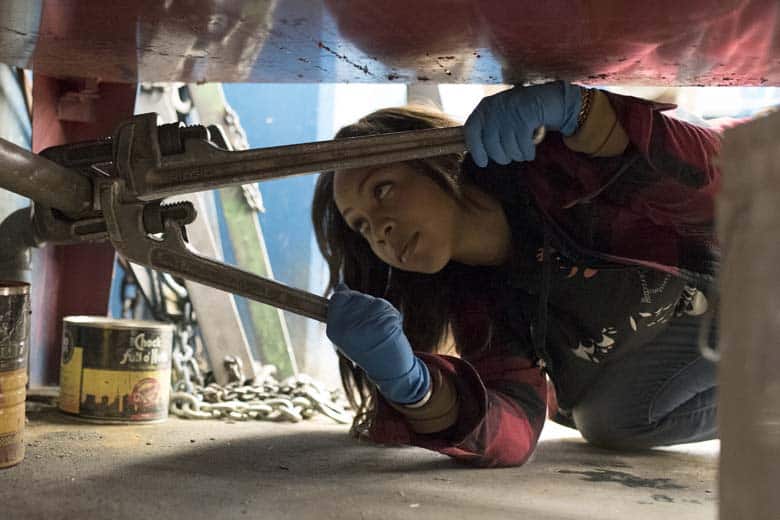 Lisa Marie Fitzsimmons' first memory at FDNY was being assigned a huge red Ford 450 box truck, which she called "Mr. Cherry" She used "Mr. Cherry" to travel as a Plumber at FDNY, during the early part of her three and half year tenure. Along with the other plumbers and one steamfitter, Fitzsimmons and her colleagues in the FDNY Building's Unit, service both plumbing and heating in all the Fire Department's firehouses and EMS stations, as well as other facilities.
In fact, "Mr. Cherry" was Fitzsimmons' first vehicle ever. As a resident of the heart of NYC, a driver's license was never her priority. After driving "Mr. Cherry" to facilities throughout the City, with its old plumbing systems, Durham DW systems, and countless ornamental radiators from South Brooklyn to Rockaway, it was a little sad for Fitzsimmons to exchange "MR." for a newer model.
Fitzsimmons is "humbled by the opportunity to serve those in the chaos and liveliness of New York City" and grateful to bring kindness and peace to her work. Witnessing emergencies and accidents makes Fitzsimmons deeply grateful and considerate of others, no matter what the situation. "There is no challenge that I have not been able to meet," Fitzsimmons says, even though "my day can move swiftly from being ordinary to one filled with extraordinary challenges."
Without plumbers, everyone at FDNY knows their jobs would never get done.