Irma Fontaine
Chief Architect
Bureau of Facilities Management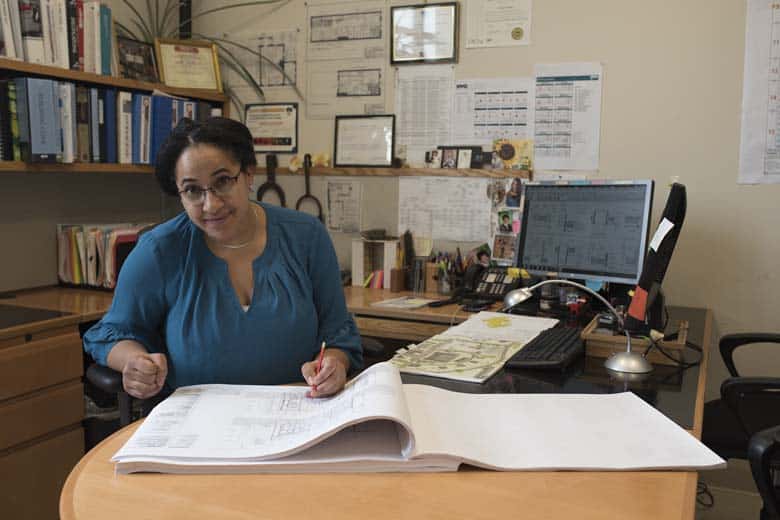 When you think of someone participating as a "Firefighter for a Day"—dressed in bunker gear and descending from the side of a building at the Fire Training Academy, the FDNY's Chief Architect Irma Fontaine may not immediately come to mind. Yet, her commitment to FDNY's culture of excellent training and successful teams took her beyond the drafting table to experience a simulation of the rescue tasks firefighters must perform to save lives, which only added to her dedication and respect for the job.
In fact, Chief Architect Fontaine decided to work at the Fire Department because of her respect for New York City's Bravest. Her first memory at FDNY is excitement during her review of design plans for an EMS station, which has never subsided, even after 10 years of managing designs, researching city codes, approving contracts, and serving as Design Liaison to the Public Design Commission.
"I am grateful that I can help build facilities to bring comfort, collaboration and creativity to the lives of first responders," Fontaine says. She takes pride in a mandate that contributes to everyone: to help make FDNY's facilities healthy, bright and positive places to work.