Andrea Harris
Cement Mason
Bureau of Facilities Management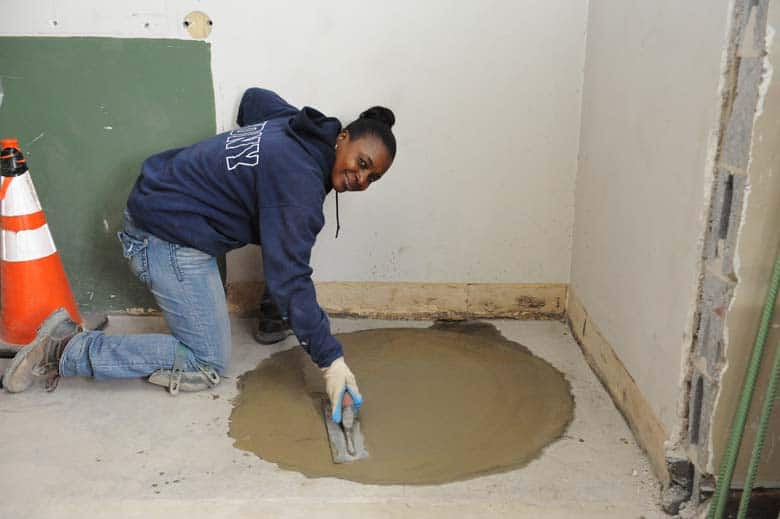 When Andrea Harris modeled during the 2018 Women to Women Summit Empowerment Fashion Show, she sparkled with pride at the mention of her role as a cement mason. "Always be a first rate version of yourself instead of a second rate version of someone else," she said with confidence after working as a cement mason in Facilities for nine years, along with 12 years of performing high rise and bridge and tunnel construction.
Along with working on bricks and blocks, Harris' responsibilities also include measuring and replacing concrete on sidewalks, columns, concrete steps, etc. At the FDNY, tiles on entire kitchens and bathrooms are also replaced. After Hurricane Sandy, Harris was the only woman in a crew of 45 members that succeeded in putting 23 firehouses back online within 30 days. As a woman in the trade, people question her craftsmanship, but she lets her impressive work speak for itself.
Harris credits her friendly demeanor with being able to put a smile on anyone's face because she genuinely enjoys what she does. In addition to her work at the FDNY, Harris serves as Co-Director of Tools and Tiaras, a non-for-profit organization empowering girls who are interested in Building Trades.